TECHNICAL PAPERS AND RESOURCES
Articles, White Papers, App Notes & Helpful Resources

Laser Diode Driver Fundamentals »
This article provides a basic technical background on laser diode driver fundamentals and primary design considerations. It also offers a quick guide to pricing and commercially available driver options.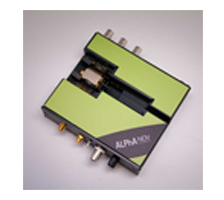 Learn the basics of TEC Controllers and why you need one in your application. How to select the best TEC Controller for your needs.





Review of the Best Laser Diode Controllers under $2,000 »
A high quality laser diode controller should be selected for the intended application of the laser and the required current / TEC power. But the budget for the project is also a top selection factor. So we have put together a few very affordable options that also offer the highest levels of quality and protection for your semicondutor laser.